FOR IMMEDIATE RELEASE
Wed - 11/27/2012 - 8:05 AM PST
"Kismet" Creatives Re-Team for New Video
"Make Stew"


Dani Dixon, the writer/director of "In Conflict with Kismet" re-teams with award-winning cinematographer Yasu Tanida to create the music video "Make Stew" for up and coming Alternative Christian artist Chris White. "Make Stew" is a melodic, mid-tempo single that mixes a dash of country with a pinch of soul for a concoction full of faith.

"When I first heard the track and was pitching to the label [WIYH Records]," says Dixon "the idea that immediately came to mind was the story of the man who made 'stone soup.' But that's sort of starts off as a scam and becomes something real. I thought, what if instead of a village, it was a neighborhood, and what if that neighborhood was full of people dealing with obstacles large and small who came together for this "stew" they made together?"

That was the kernel of the idea. Dixon then brought together a talented team of producers, actors, and crew to create a beautiful story of unexpected support in difficult times. "Make Stew" debuts on Thanksgiving Day.

Watch it here:"MAKE STEW" CREDITS:
Artist: Chris White aka "Da General"
Songwriter: Chris White
Genre: Christian/Alternative/Rap

Director: Dani Dixon
Cinematographer: Yasu Tanida
Editor: Jennifer Fischer
Co-Producer: Norm Swain
Hair & Makeup: Debra "Dee" Perry

Cast: Chris White, Dwight Hicks,
Willow Hale

, Dele Ogundiran, Arlan Godthaab, Louis Dezseran,
Patricia Raven, Matthew Halpaus

__________________________________
FOR IMMEDIATE RELEASE
Fri - 8/24/2012 - 1:35 PM PST
"In Conflict with Kismet" airing on Aspire's
First Original Series "ABFF Independent"
"In Conflict with Kismet", a short film written and directed by Dani Dixon, will air on the new cable channel ASPIRE, this Saturday, August 25th at 8:00 PM (EST) as part of the new series "ABFF Independent". The episode, entitled "It's Complicated," is a play on the Facebook relationship status of the same term. "Kismet" a drama starring T.C. Carson, Celestine and Deon Lucas, is about two people's perspective on their relationship some twenty years later.
"Kismet" was last seen on television in 2010, when Dixon was a finalist in BET's $100,000 reality filmmaker competition "Lens On Talent". Though Dixon didn't take home the prize, "Kismet" did get 87% of the audience vote. Kismet also aired on BET's sister-channel CENTRIC.
"ABFF Independent" is the ASPIRE network's first original series. Hosted by actor Omari Hardwick, "ABFF Indendent" is a showcase for popular and award winning films from the American Black Film Festival. ASPIRE is the brainchild of sports icon and entrepreneur Earvin "Magic" Johnson.
WHAT:
"In Conflict with Kismet" airing on AspireTV
WHEN:
Saturday, August 25, 2012, 8:00PM EST
Check http://aspiretv.tv/ for local listings and encore showings.
FILM CREDITS:
Writer/Director/Producer - Dani Dixon
Starring - T.C. Carson, Celestine, Deon Lucas
Executive Producers - Sara A. Bibel, Holly Beth Billington, Nancy Williams
Cinematographer - Yasu Tanida
Editor - Rainer Standke
MEDIA CONTACT:
Marketing@TumbleCreekPress.com
To receive a digital review copy of the film, please send an e-mail to Marketing@TumbleCreekPress.com
To view the trailer visit http://www.conflictfilms.com/trailer.html
CONTACTS
Official Film Web Site: www.ConflictFilms.com
AspireTV: http://www.facebook.com/AspireTV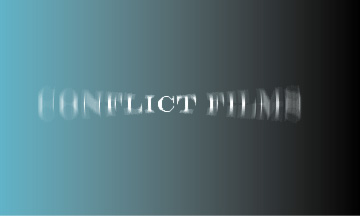 __________________________________

CONGRATULATIONS!!!
"In Conflict with Kismet" writer/director
Dani Dixon, Season 1 finalist for
Lens On Talent: Johnson & Johnson Presents a Filmmaker's Challenge